Checking in on New Years Goals After Six Months | Episode #014
Kristy and Margaret swear they were just checking in on their New Year's Resolutions, but three months have passed and it's time to see how things are going. Kristy has made huge leaps on her goal to get her financial life in order, and Margaret achieved her goal of paying off half her credit card debt! But, Margaret hasn't stepped on a scale probably since the March check in and while Kristy has the supplies for her next sewing project she hasn't work on this goal since she finished her robe.
In this episode Kristy and Margaret talk about how work on their year long goals ebb and flow, and admit that they are going to need to get serious about their goals if they are going to crush their New Year's Resolutions before its 2020! AND, they get real about how much money they make and why they have no shame in telling people their salaries!
How have the last three months gone for you? Have you achieved any of your goals for 2019 already? Or are you going to need to get to it in the next six months? As always you can tell Margaret and Kristy all about it on Instagram by tagging @thegoalcrush and using #thegoalcrush.
Margaret's 2019 Book List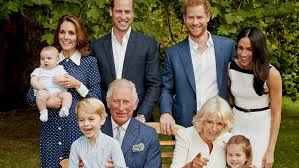 Kristy and Margaret love the Royals!
Tim Robbins is the actors, which M got confused about and wrong.
Heidi B of the podcast All Gold Everything came to our party! You should listen to her podcast. It's awesome, so real and laugh out loud funny!